Hi!
The second set for this week is for DDdy.
I tried to make something new this time, a sleeveless top which I found on a human-sized pattern magazine and turned it to a DD size hehe, shorts (1st time I try to make them) and top (I modified a pattern I also found on this same magazine).
Here you have some pictures!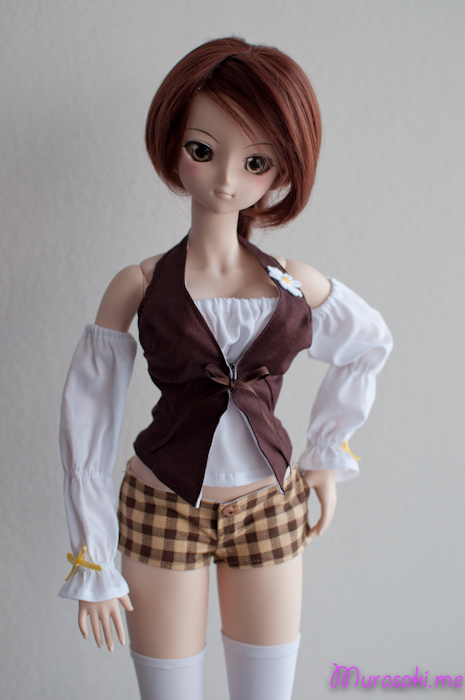 I recently bought for my hubby a figure that had sexy jeans on showing a bit of her but, hehe, so let's say the shorts are inspired on that xD. Also the top+ sleeves, I was inspired by Neris's dress.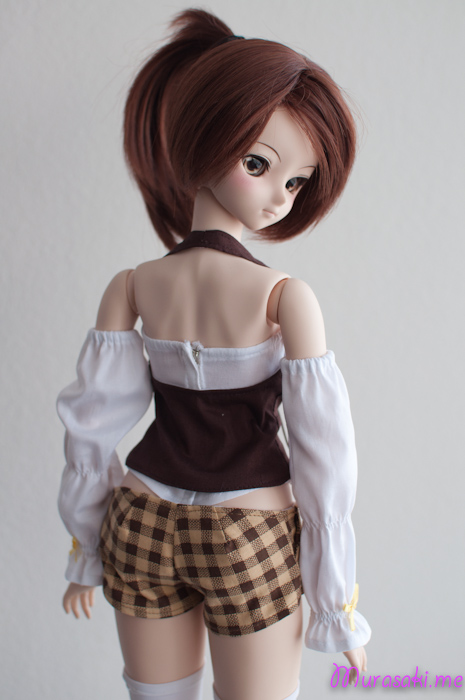 back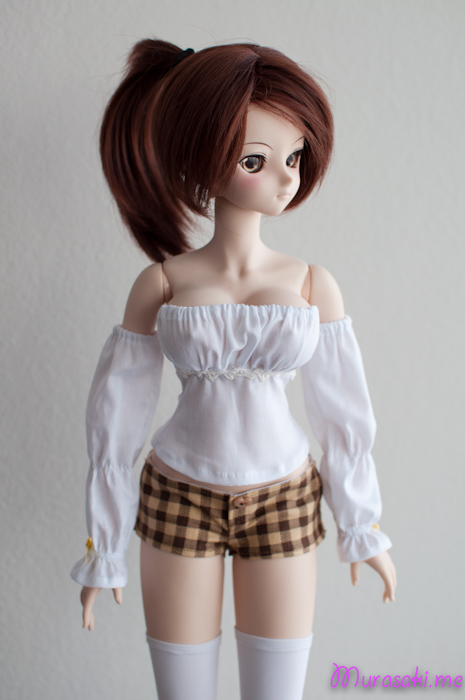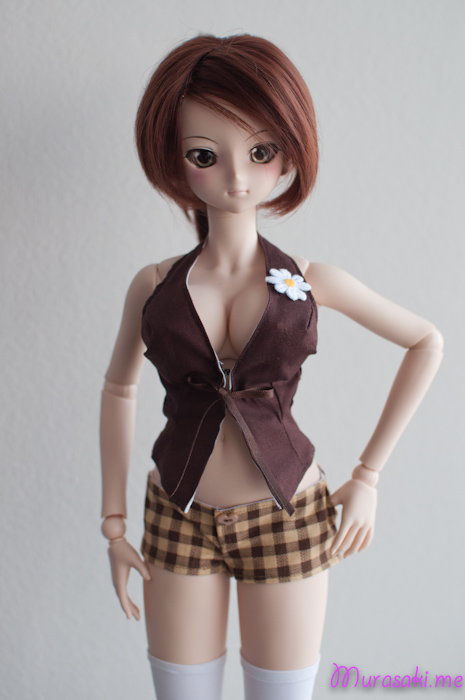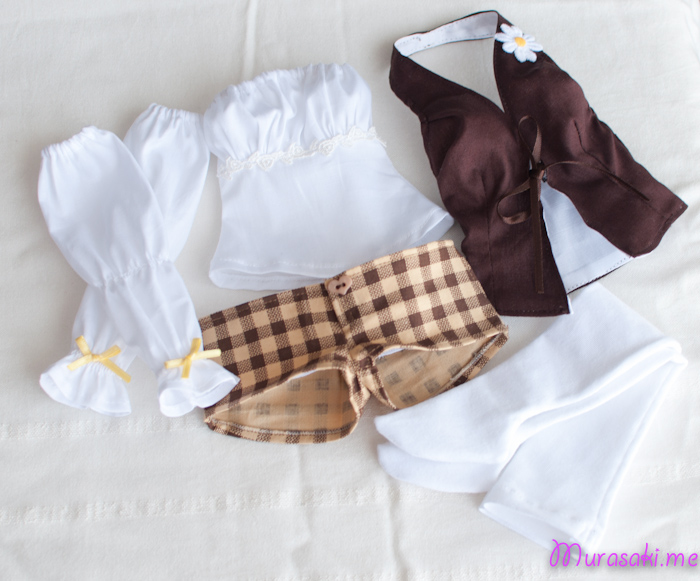 Complete set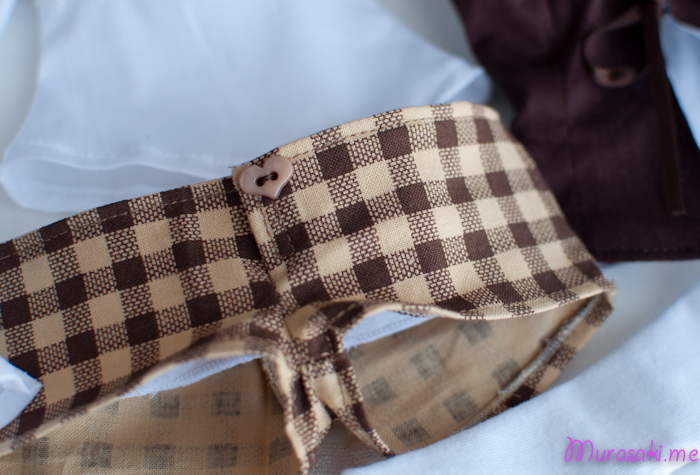 Button as decoration, the shots are closed by a velcro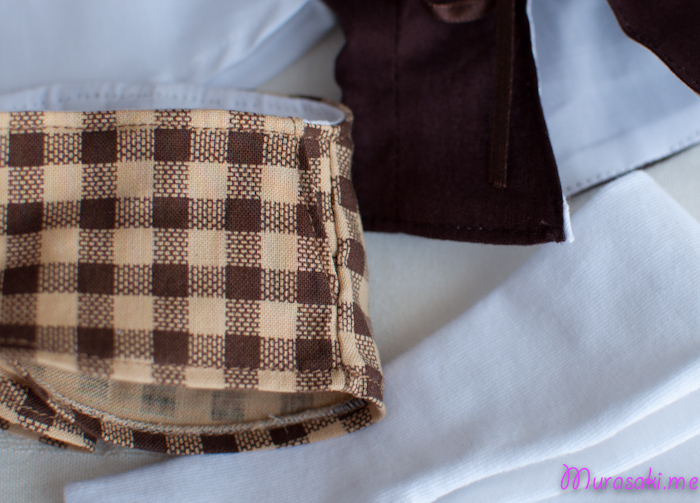 Functional pockets on the sides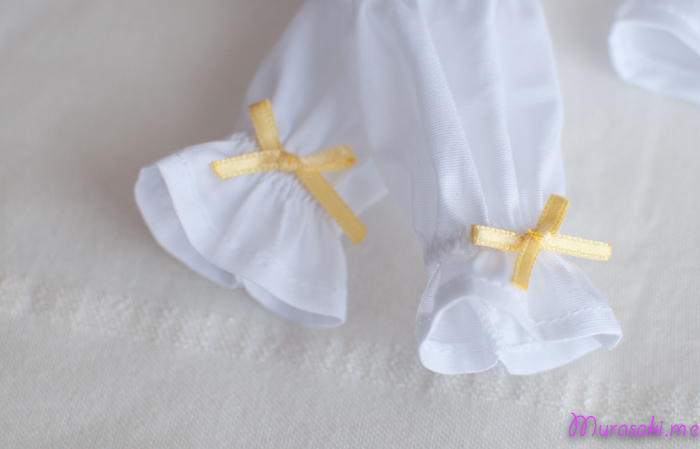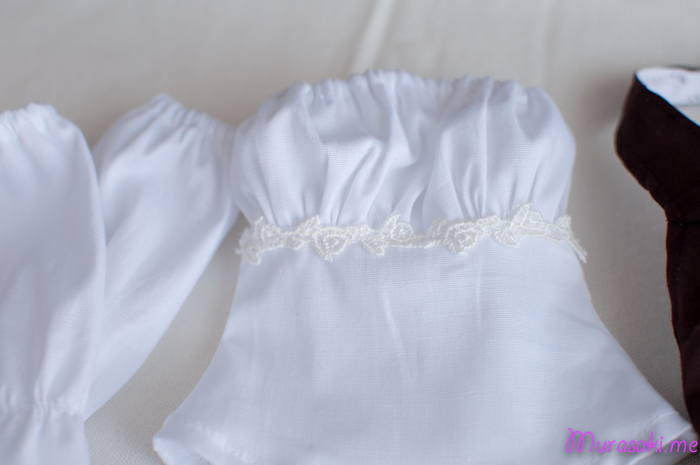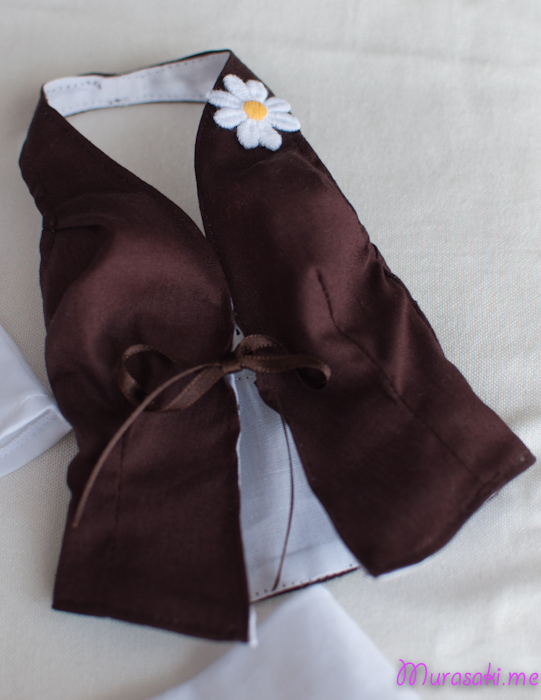 Thanks for looking!