Last part of my visit to Japan!
Odaiba, Kyoto and Nara!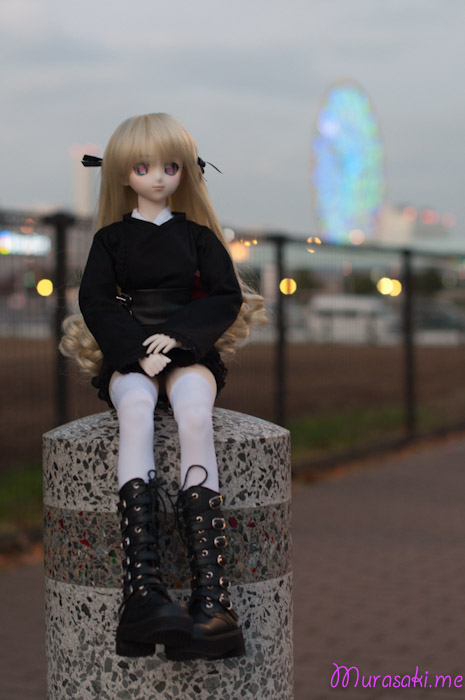 We wanted to visit Odaiba's National Museum of Emerging Science and Innovation ( Miraikan museum) but we came a bit late and they were already closing, so I took the chance to take some pictures of Nia there. In the back you can see odaiba's Ferris Wheel.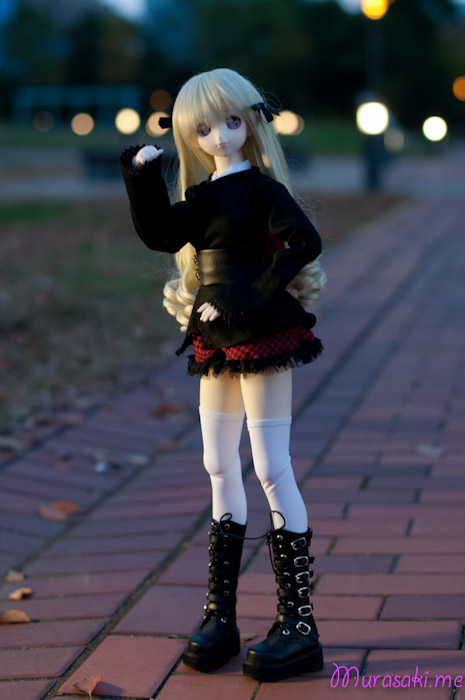 Nia: "Nyaaaa~~~~"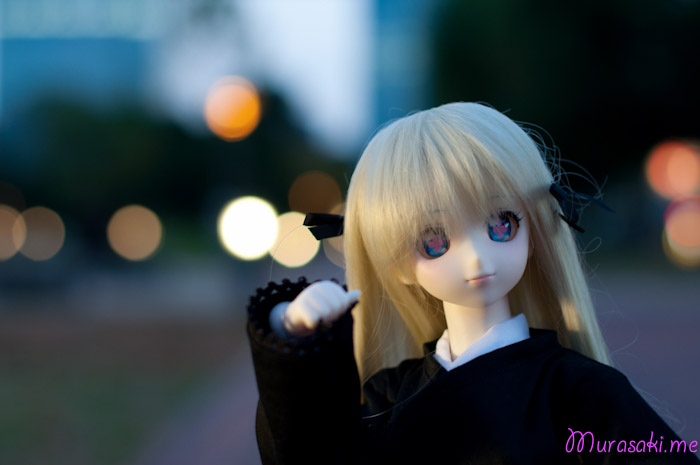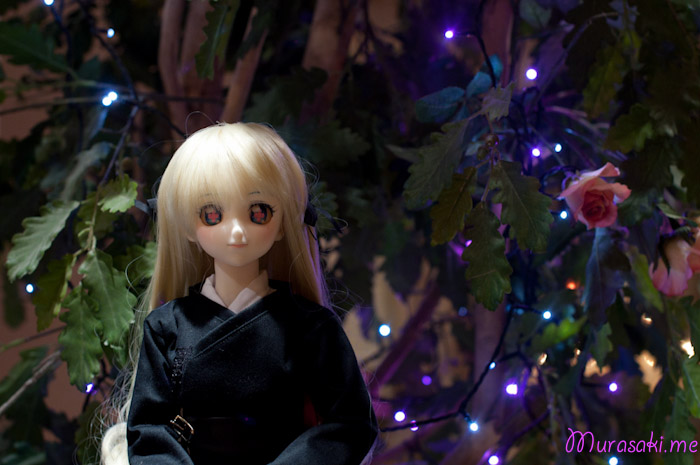 We had dinner in a near by mall, the Venus Fort mall.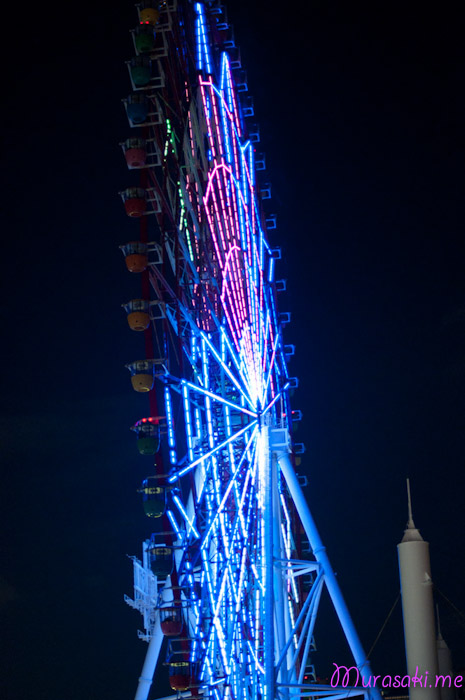 Close up of the Ferris Wheel from the Venus Fort mall.
I didn't bring Nia to Kyoto, since I didn't want to leave her all alone in the hotel if the weather was bad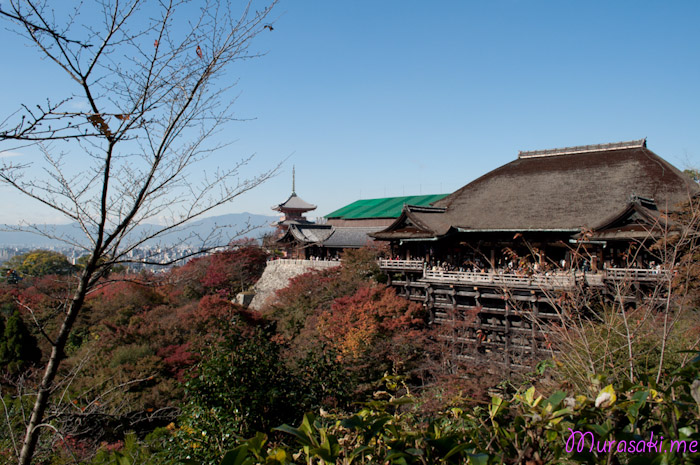 Kyoto: Starting with Kiyomizu-dera visit. This temple appears in a lot of animes, I've always wanted to see it with my own eyes!
We made it on time to see red autumn leaves, in this picture you can see some tree already lost them, it was beautiful anyway!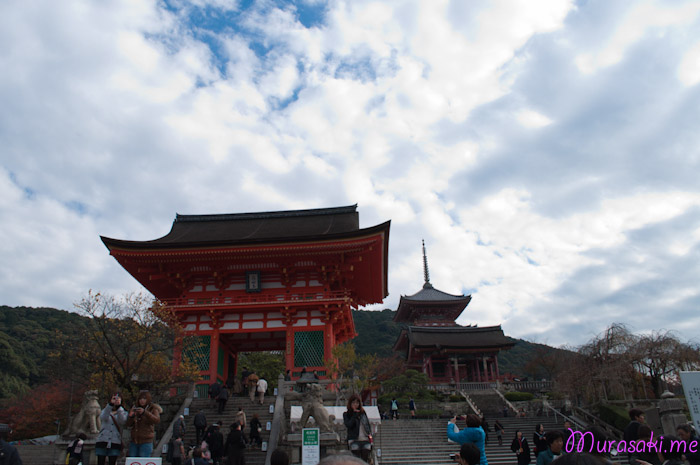 This is at the entrance, many tourists and middle-high schools there!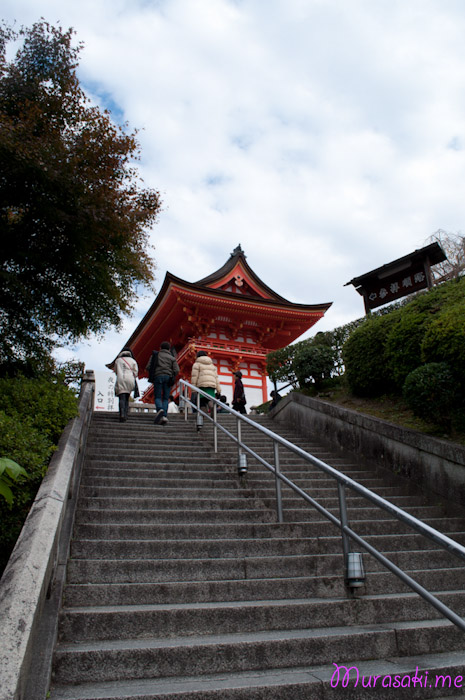 Stairs that lead to the previous picture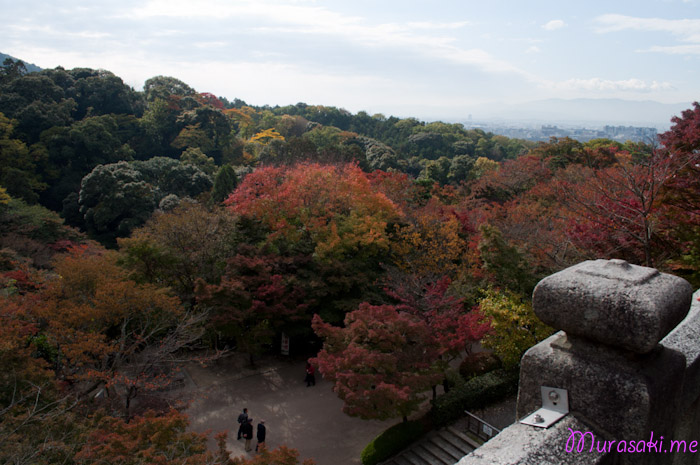 View from Kiyomizu-dera balcony. In the back, you can see Kyoto.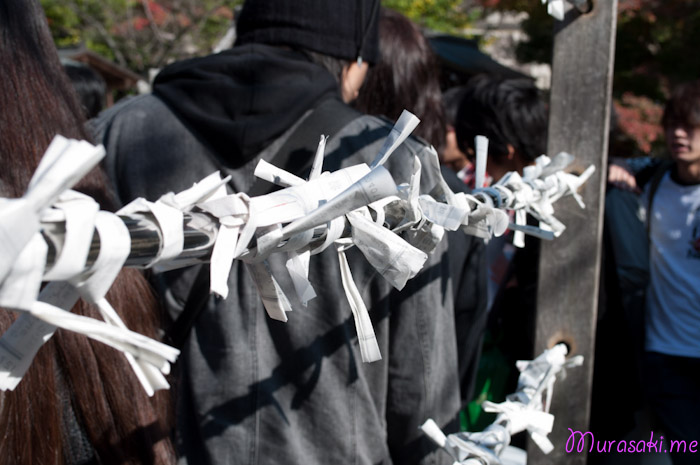 I think you could get one of those random fortune papers with 100 yen (correct me if i'm wrong xD)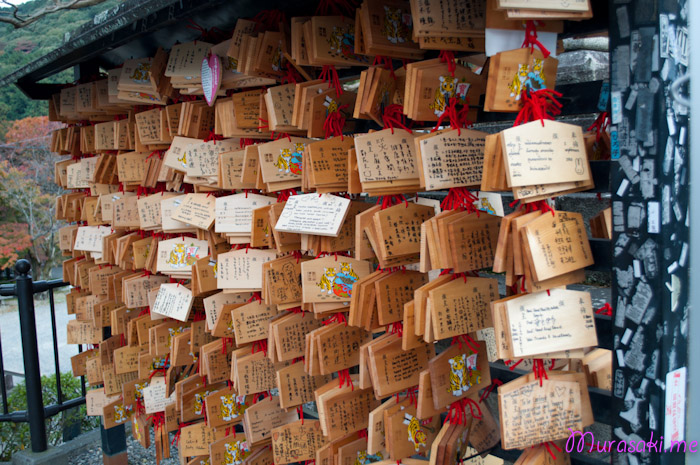 You could buy those wish boards for 1000 yen and write your own wish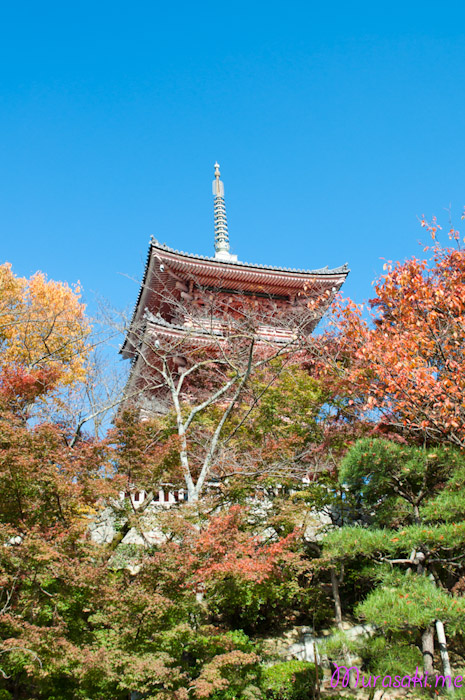 The 3 storied pagoda just before you get to the balcony . This was the most sunny day we had in two weeks!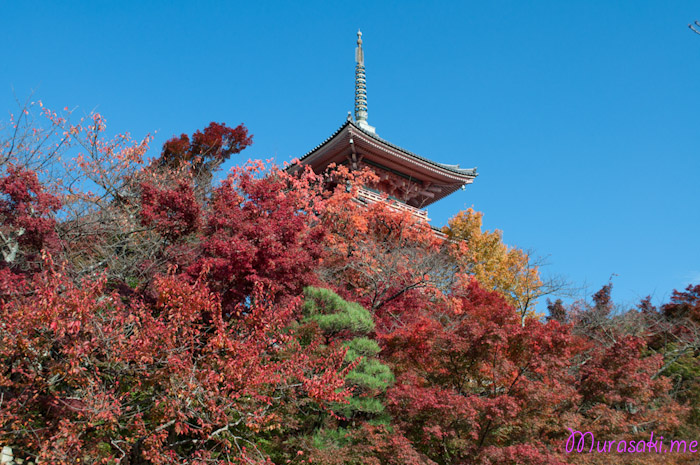 This was our Ryokan. Thanks to D.Ark for the great recommendation! Awesome place xD
This was our room. Tea was already waiting for us xD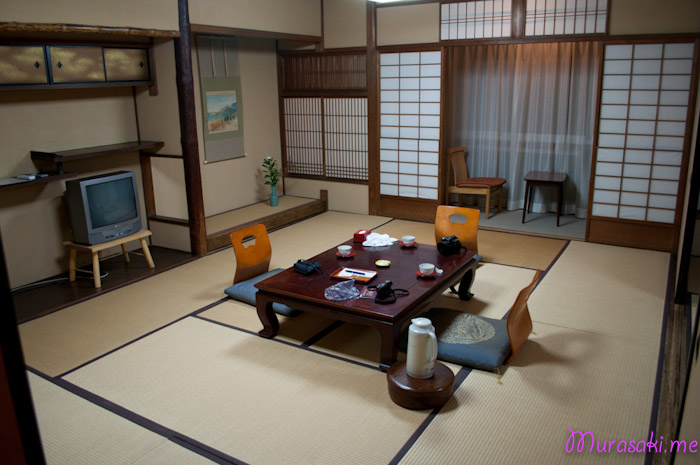 Food and service was delicious too!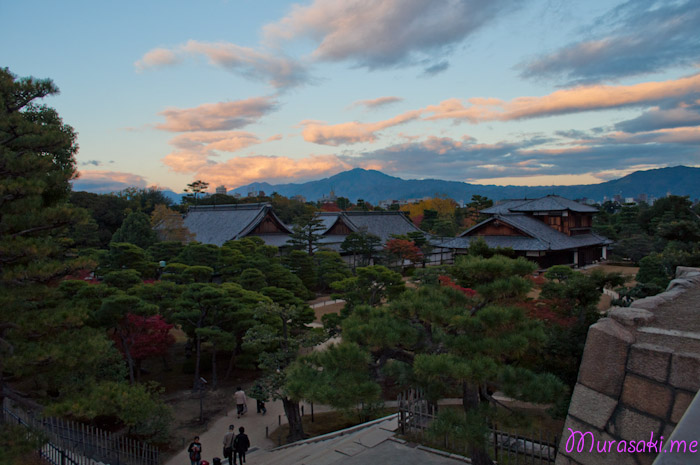 Nijo Castle's garden, it's huge!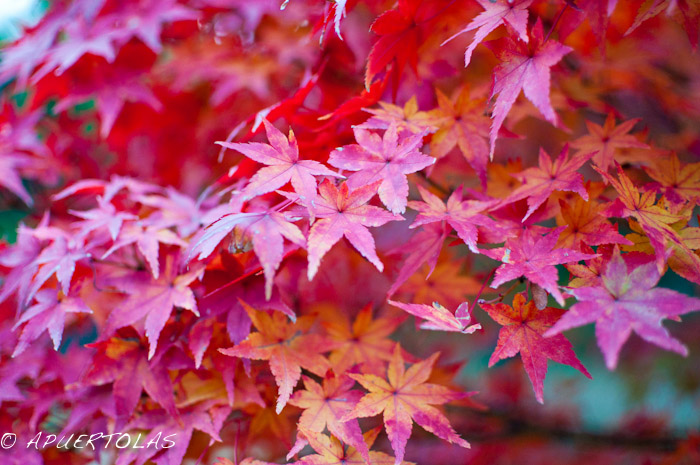 Beautiful trees everywhere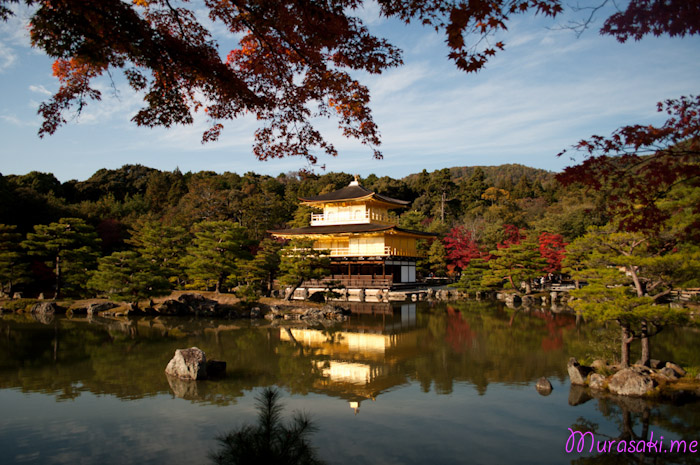 Kinkaku-ji, the Temple of the Golden Pavilion, probably one of the most beautiful places I've ever seen. We went there one afternoon, the light was perfect!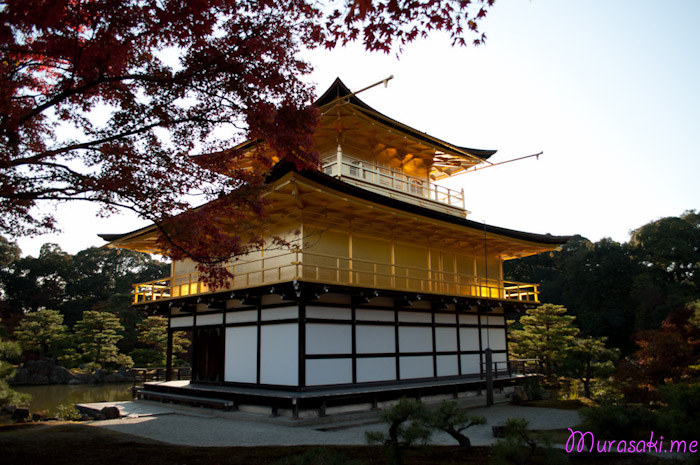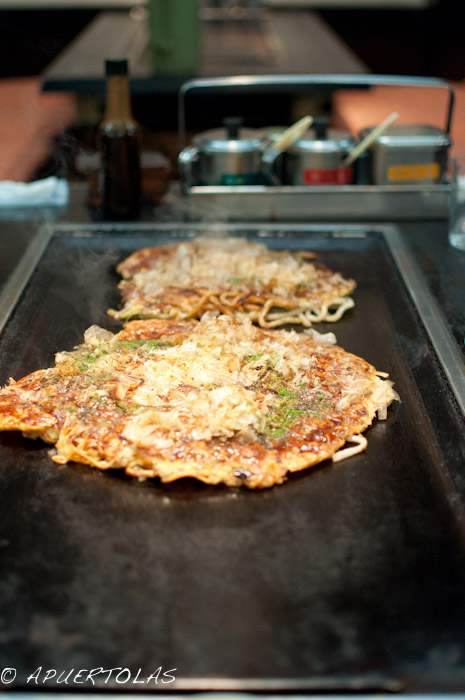 Foooood, Okonomiyaki, we ate this one in Nara… I have to try to make this at home, can't wait to go back to Japan to eat it again *drools*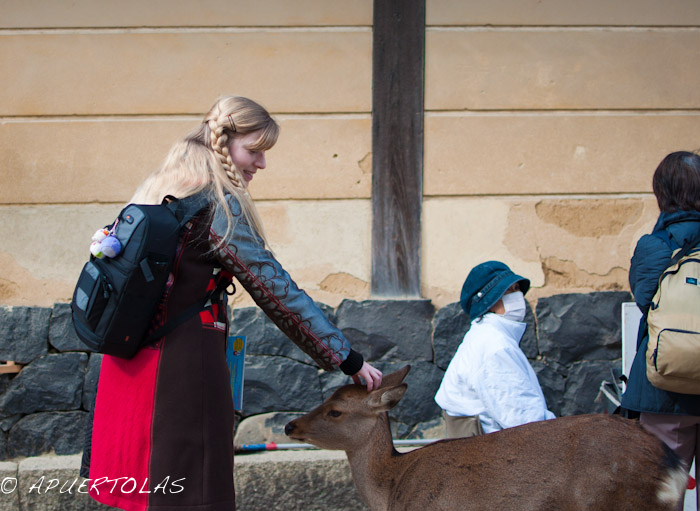 Me playing with a deer at Nara park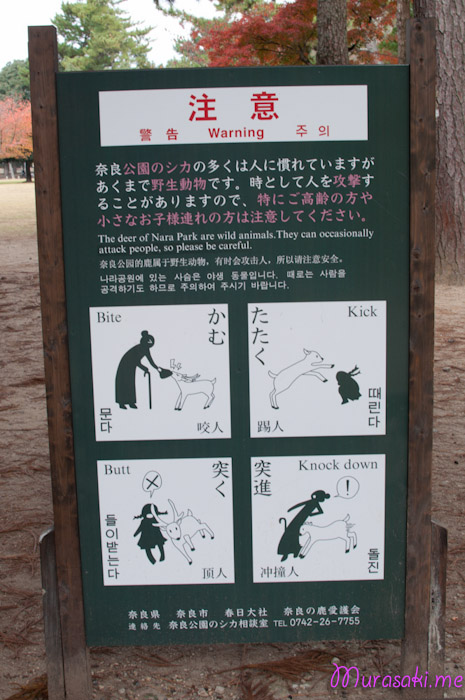 Then I saw this sign, lol, I wouldn't have approached the deer so cheerfully :p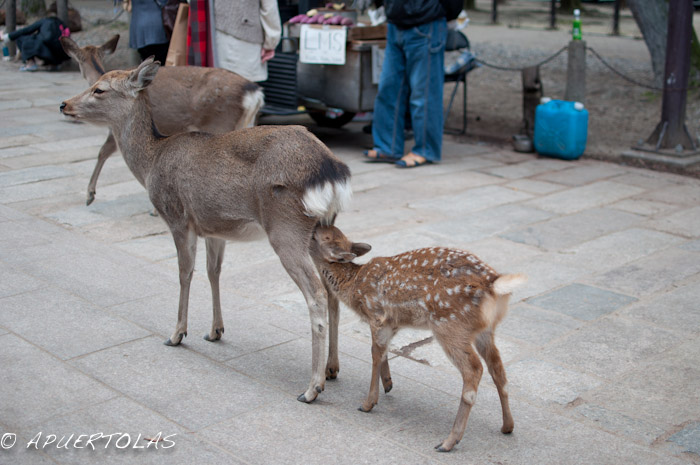 This was the youngest deer we saw, it's Bambi!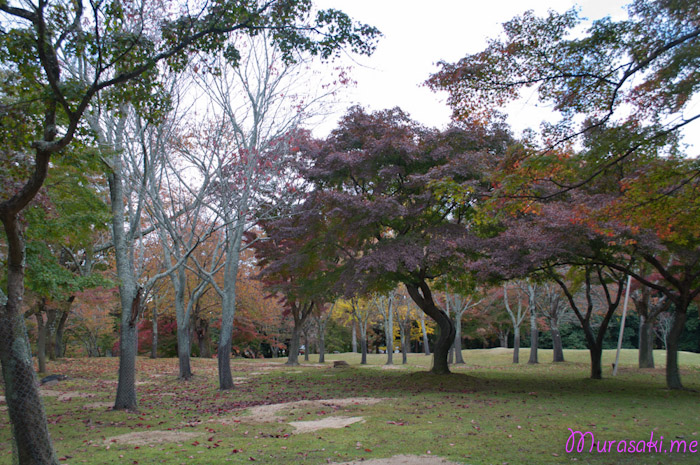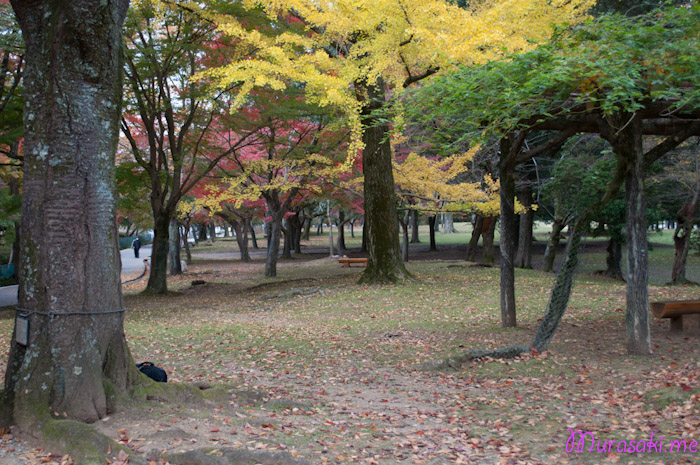 Parks had beautiful colors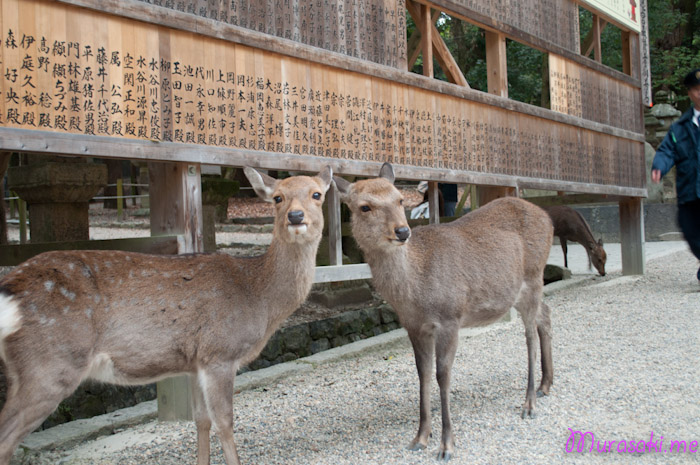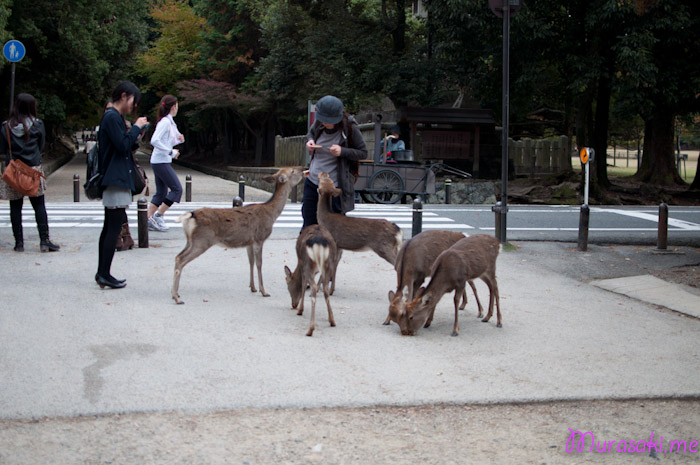 You can buy like cookies for them and feed them, but be careful, they come in groups of 3-4 and running!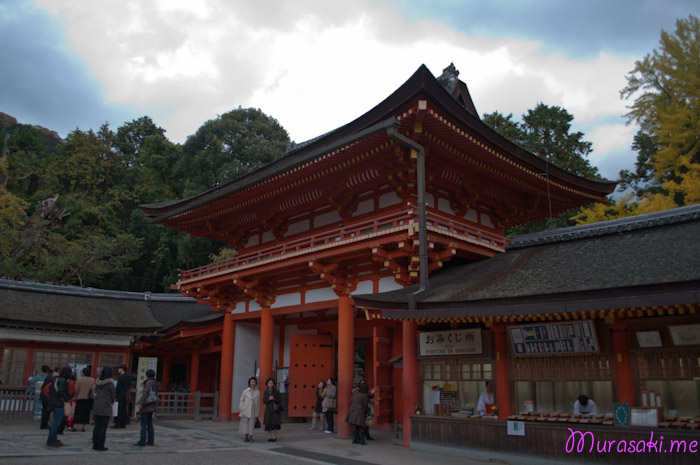 Small temple inside the park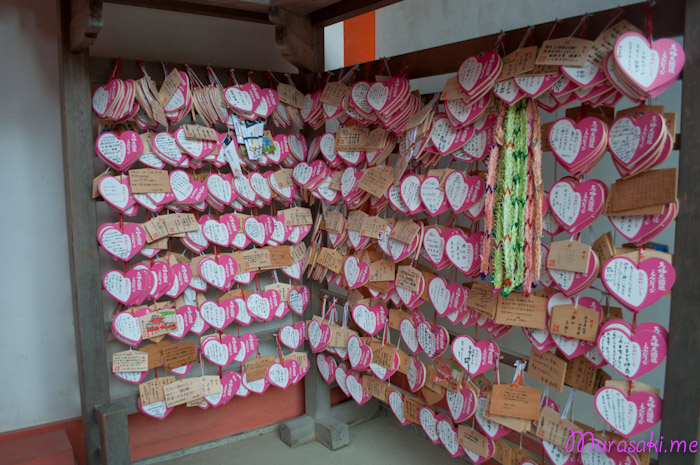 Heart-shaped wish boards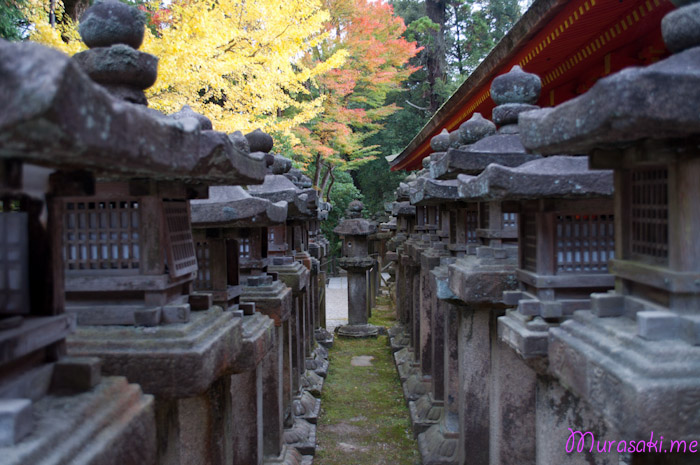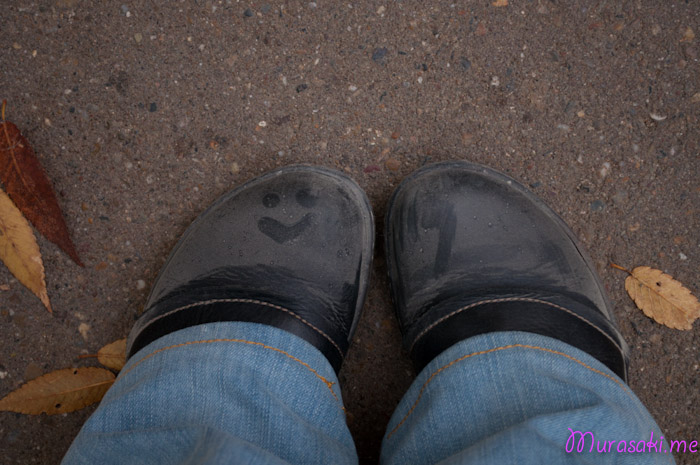 My shoes after walking half of the day :)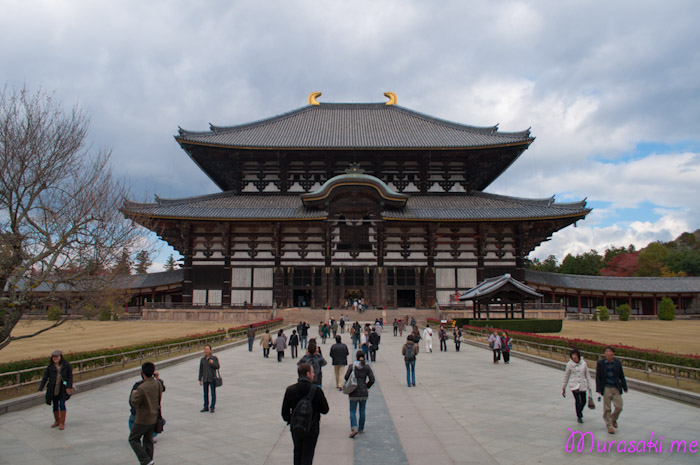 Todai-ji Temple. This is the largest wooden building in Japan and inside there is the Daibutsu, the big Buddah, it's the world's first or second largest bronze Buddah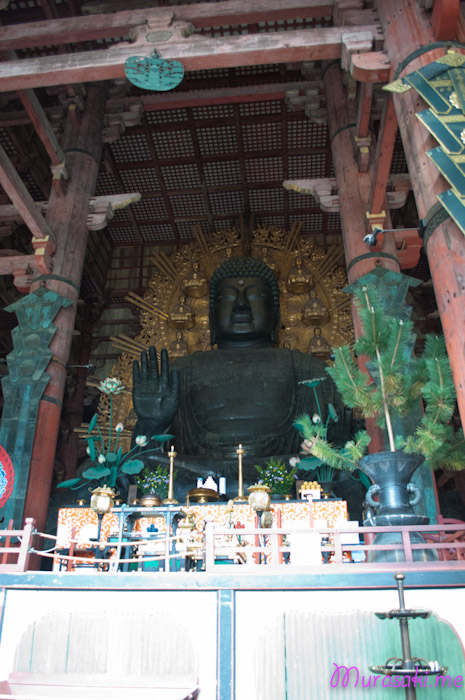 Here is the Buddah. You can't really see how big is here, but I think it's about 15m tall.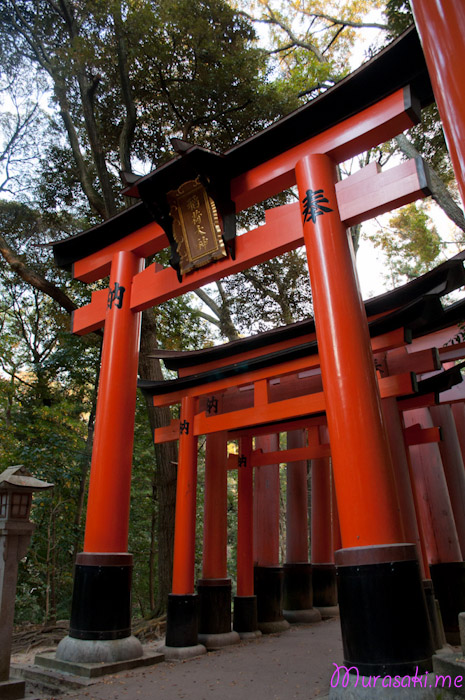 Fushimi Inari Taisha. There is no end to this doors tunnel :)!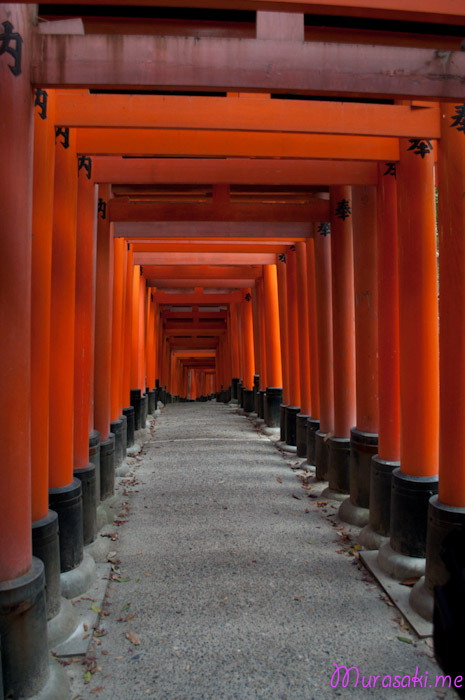 This temple is the one that closes later, so we went on our way back from Nara.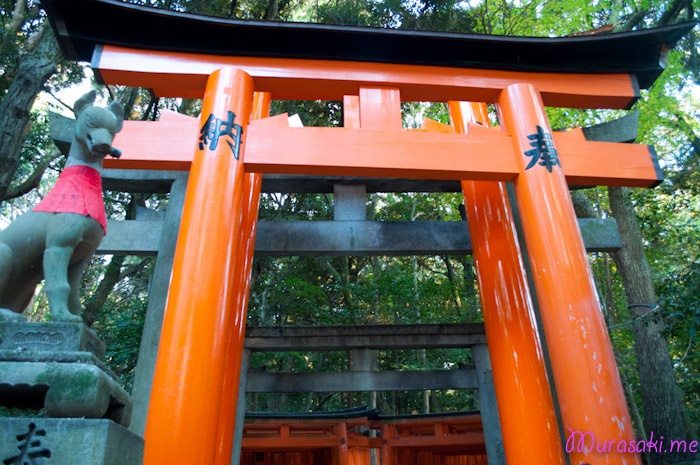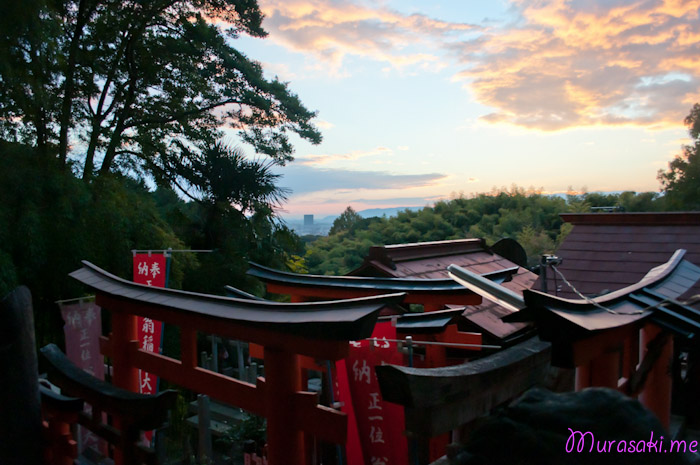 We didn't go to the top, we stopped at this graveyard and went down again, it was quite late and we were dead tired!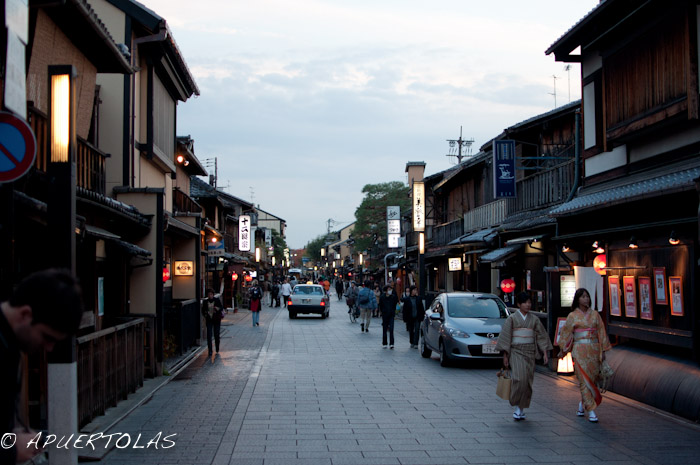 Now back in Kyoto, this is a street in Gion, we even cought a glimpse of two Maikos (Geisha apprentinces)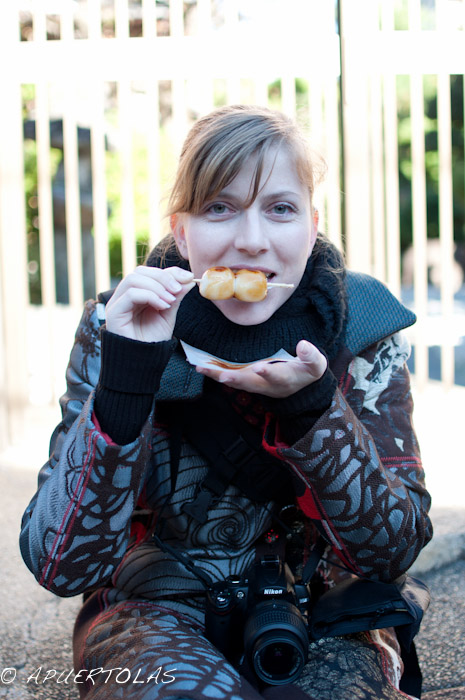 Me eating dango just before entering Arashiyama's bamboo forest, oishiiiiii!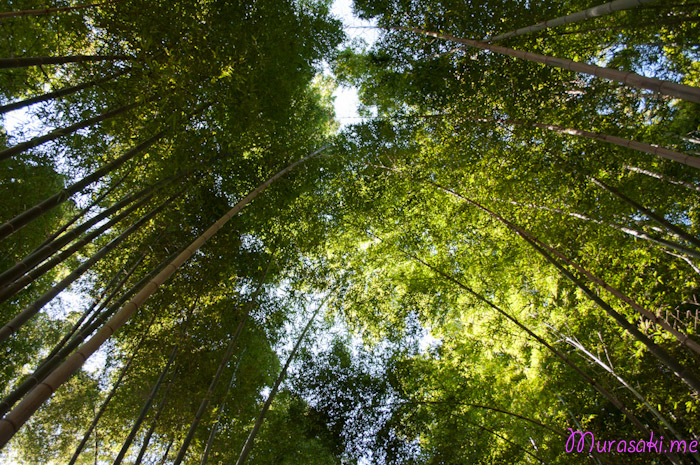 The Bamboo Forest. Awesome.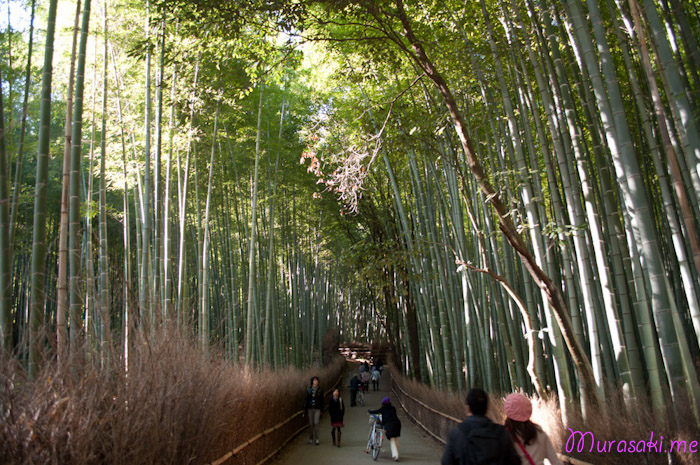 They say it's even more beautiful at night, with all the lights on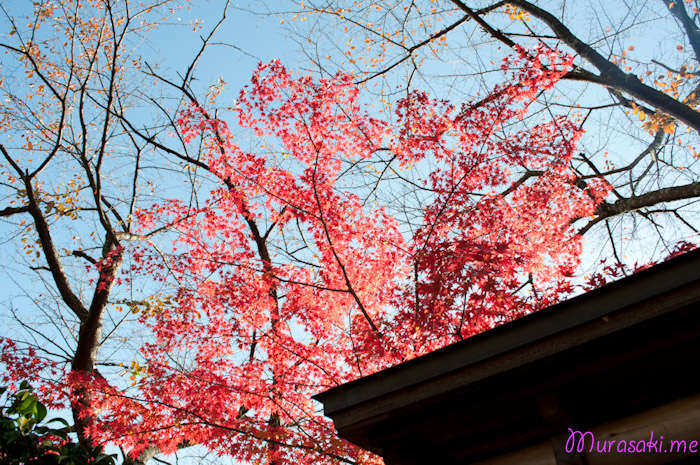 More beautiful red trees.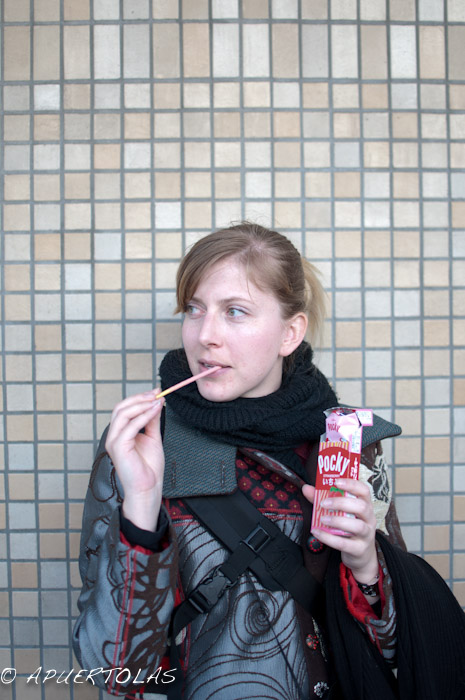 I've always wanted to try Pocky after I saw Onegai Teacher anime :D, I found strawberry flavored ones, hmmm!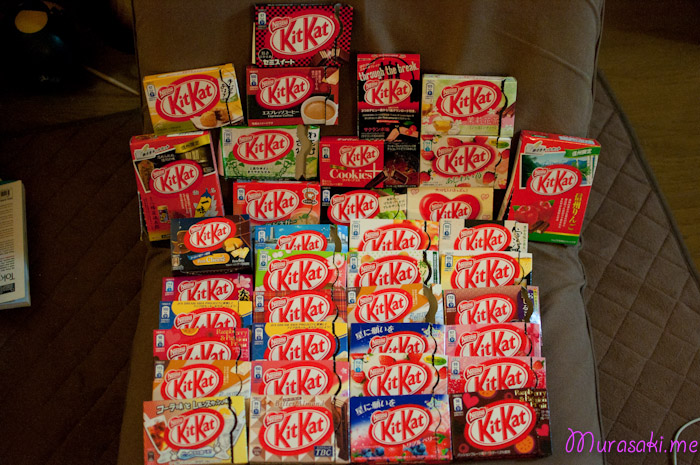 Talking about chocolate, this is my cousin Kit-Kat box collection! I've never seen so many different Kit-Kat flavors, sasuga Japan!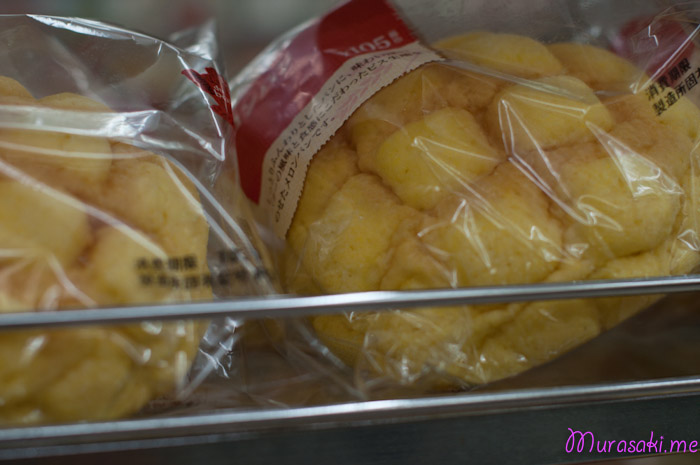 And Meronpan! also wanted to try Konata's favorite meal :3…too sweet for me lol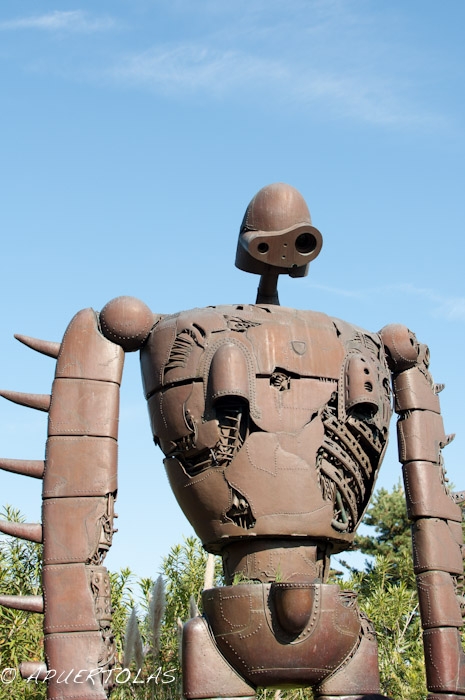 A must visit for anime lovers. Studio Ghibli Museum. Sadly this is the only place appart from the entrance where you can take pictures. This is the 1/1 scale robot from "Laputa, Castle in the sky" movie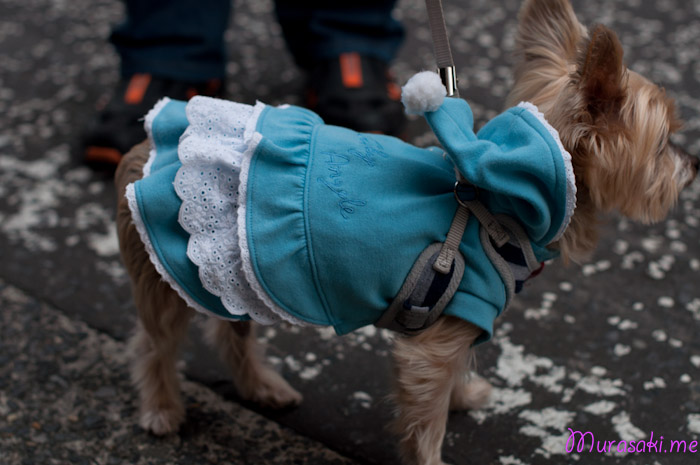 Picture just to show you how cute (or  not, depending if you like to dress up your dog or not) japanese people dress their dogs. You won't see many dogs in Japan, but if you see some, 90% wear cute dresses like that
And that is all! I've left many places to visit, but it's the best excuse to go back again. I hope you have enjoyed the pictures :)
Thanks for reading!!!!