Hello!
If you follow me on Facebook, you maybe saw a picture of my new project. Few months ago Danny Choo asked me to make a Tora Kigurumi that looks the same as the Moekana Tora hiragana learning card. It took me a while to get to the final piece but I was on time to make the 1st sample and deliver it to Danny during my trip to Japan. I'm very happy with the results and it is very fluffy, hehe.
I'm taking some limited preorders of it now.  But before purchasing please go and read the post about the Tora Kigurumi on Dannychoo.com :) and see what he says about it and his pictures! –> LINK
It takes a lot of work to make one, so it might take some weeks to finish them. I hope all people that preorder understands that and have a little patience :). You can read more information on the preorder page at the SHOP.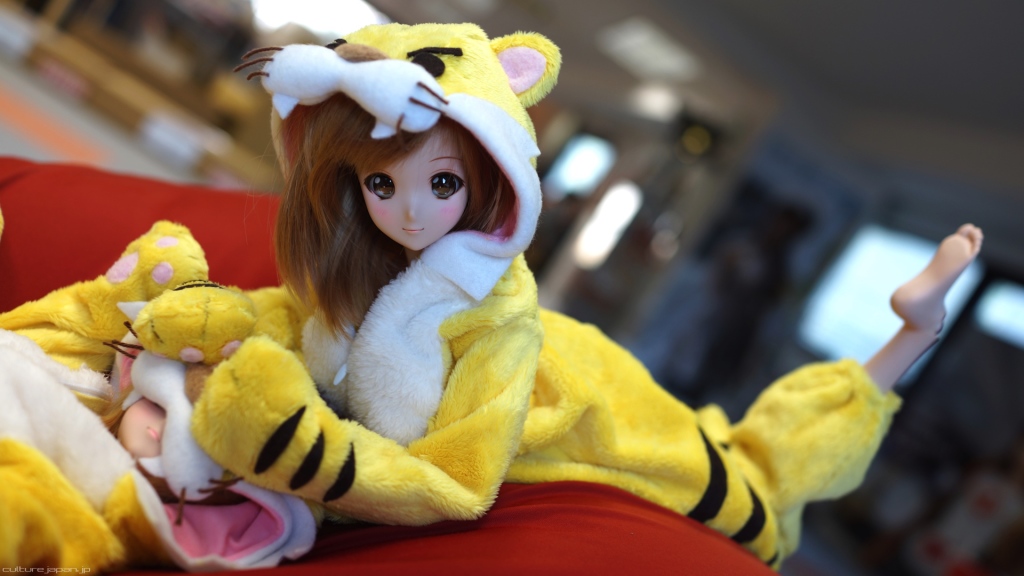 Using some of Danny's pictures as they are totally cuuute!!!! <3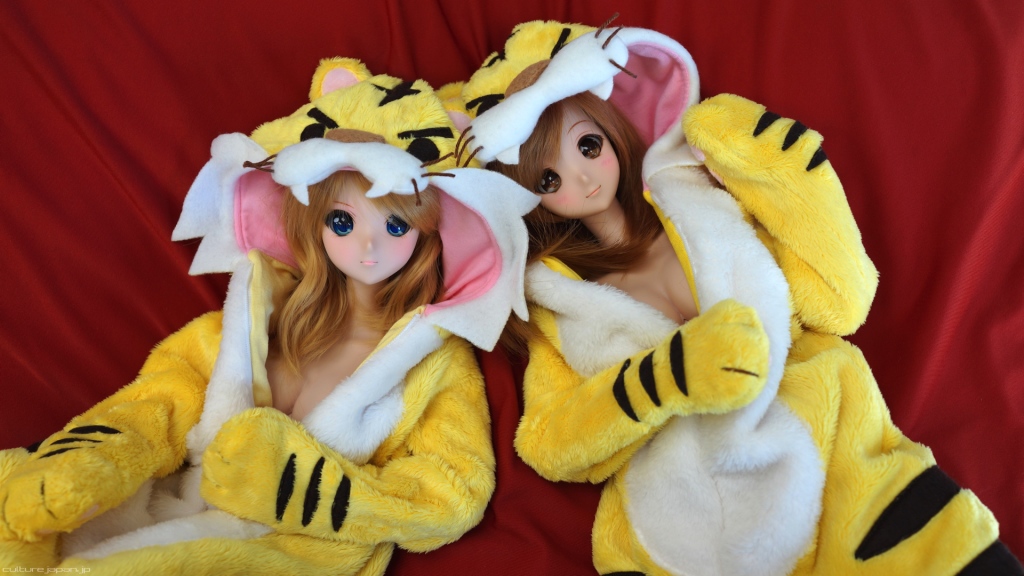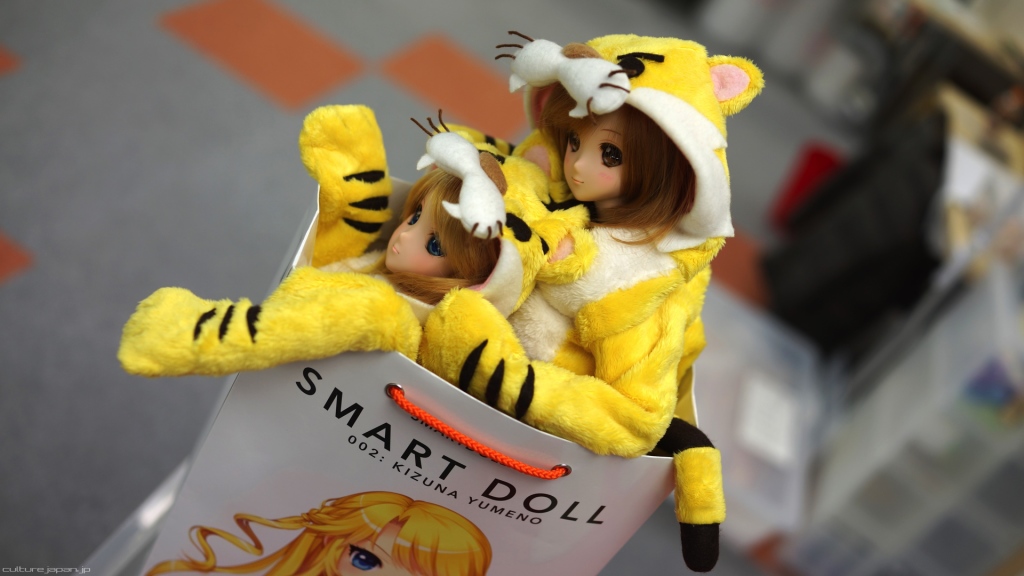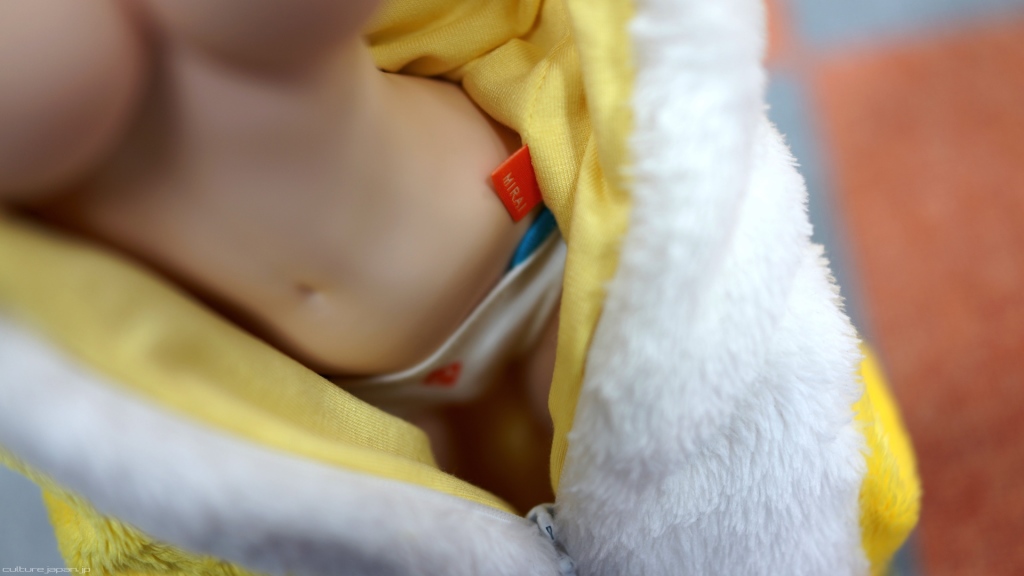 Mirai tag inside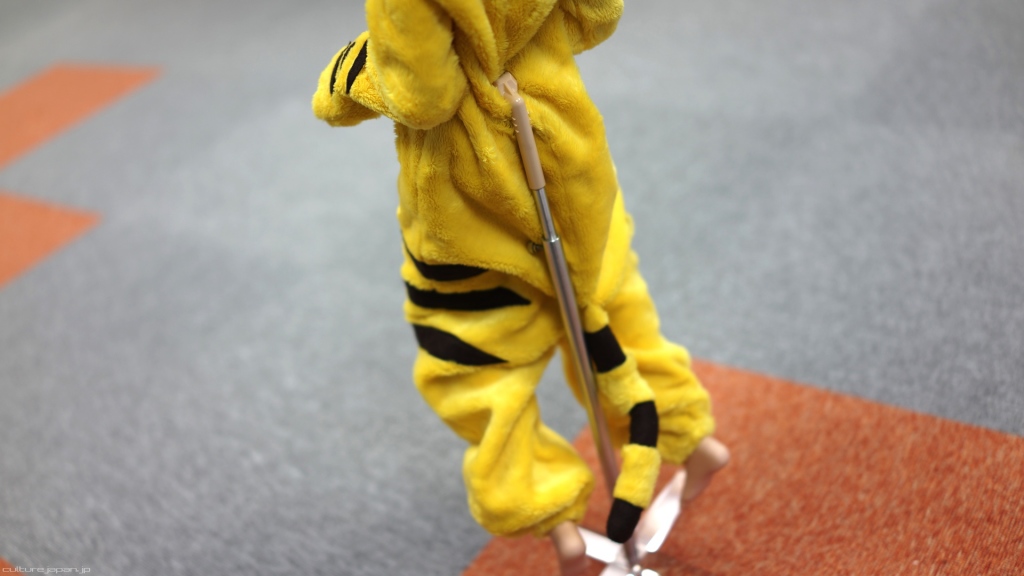 Hole for Smart Doll stand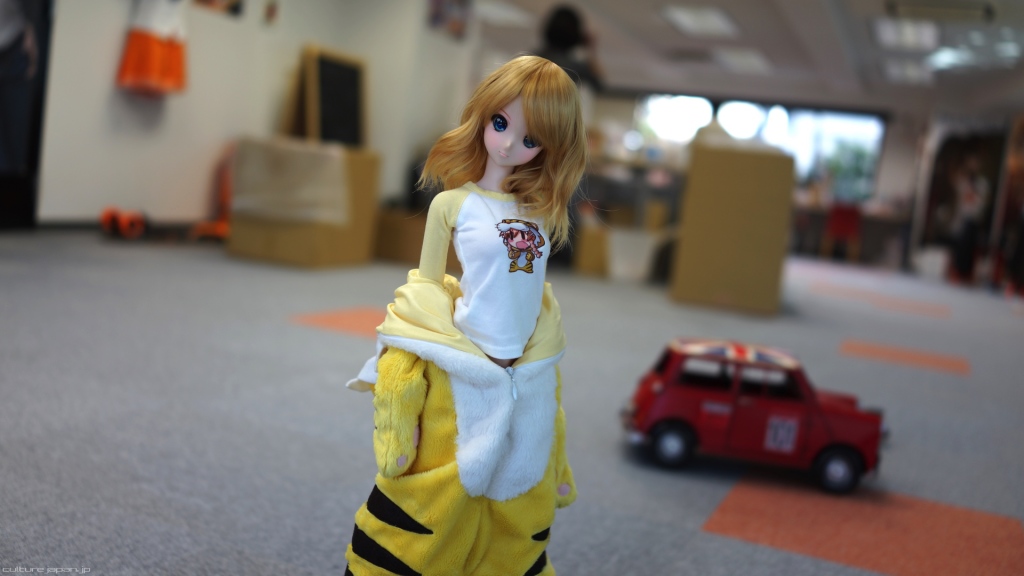 Moekana Tora shirt included in the sale!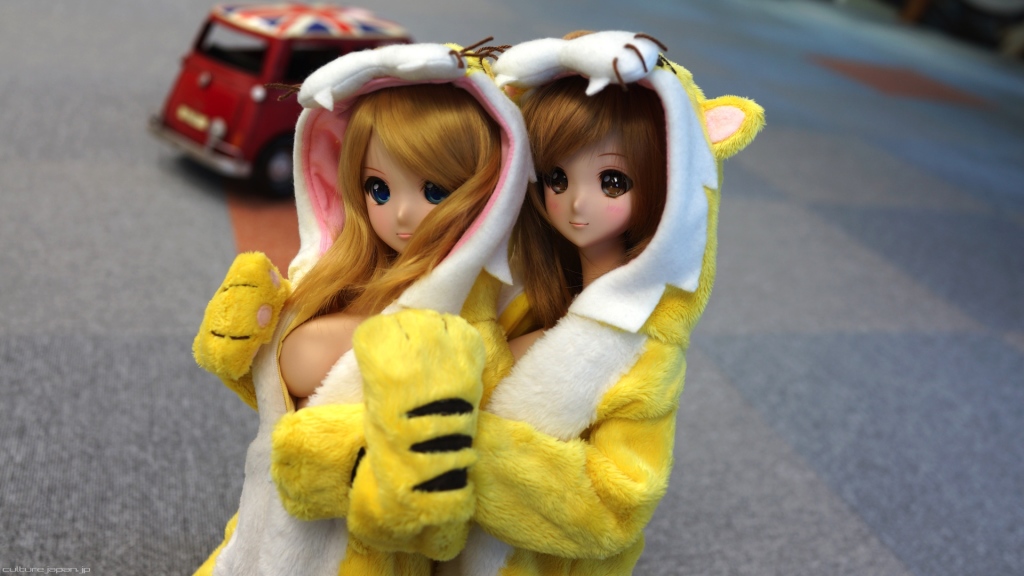 More pictures on his blog!
And some of my pictures xD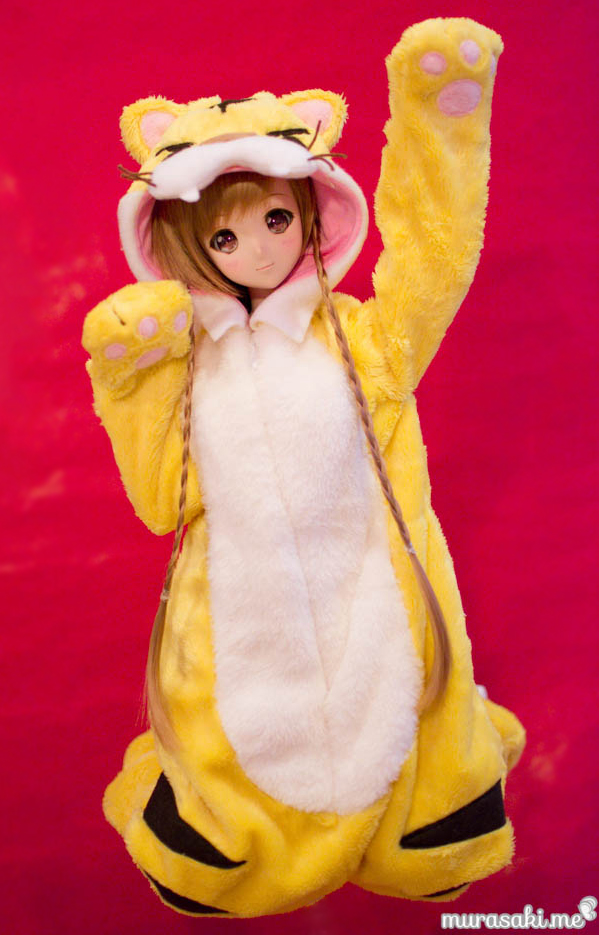 Gao!! Gao!!
Since its mainly made for Smart Doll, it has a hole in the back for the doll stand.
It also fits Dollfie Dream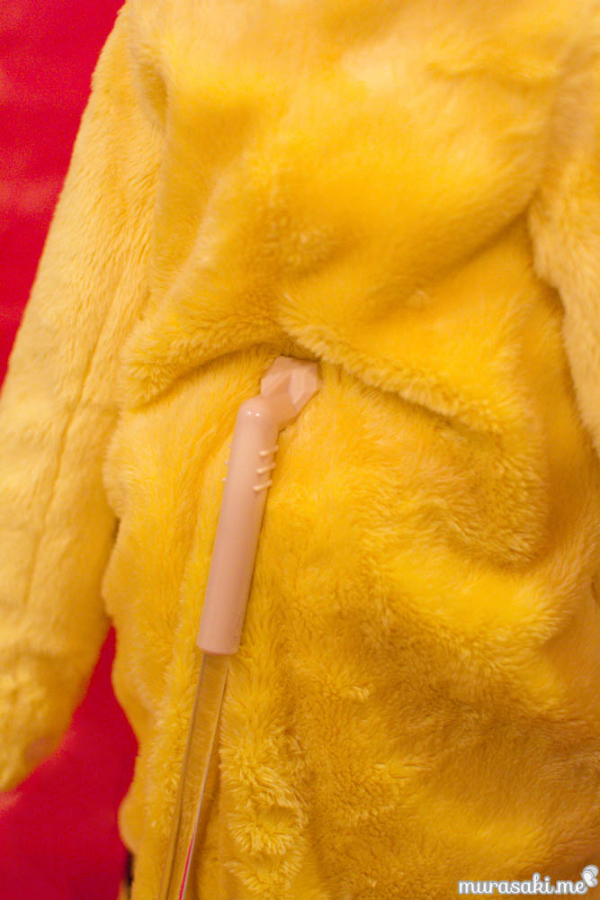 Hands are closed as paws, but feet are open.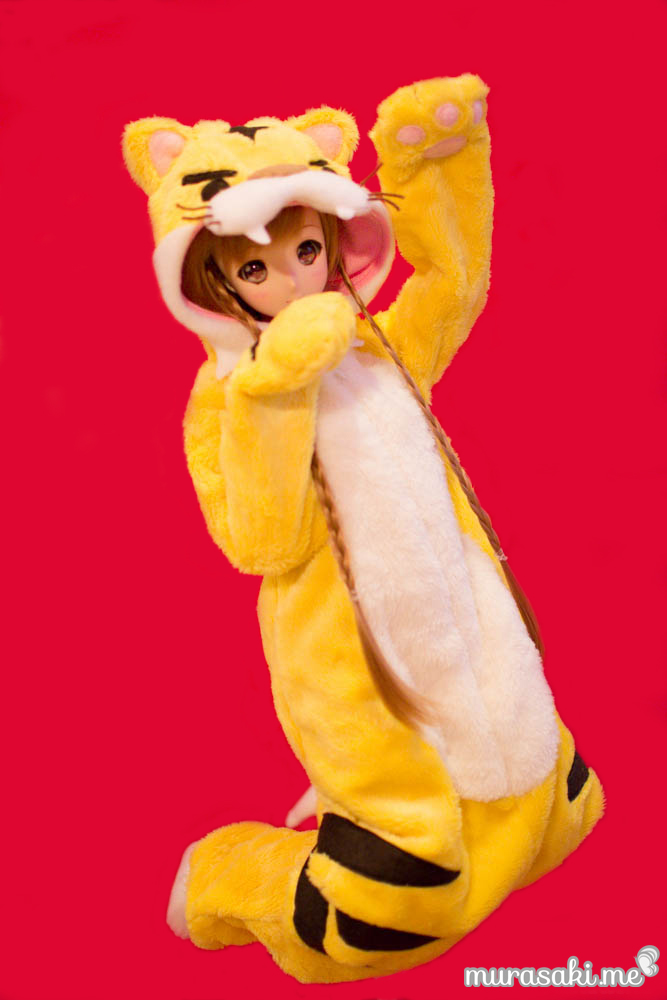 You can get nice poses with the upcoming Air Stand xD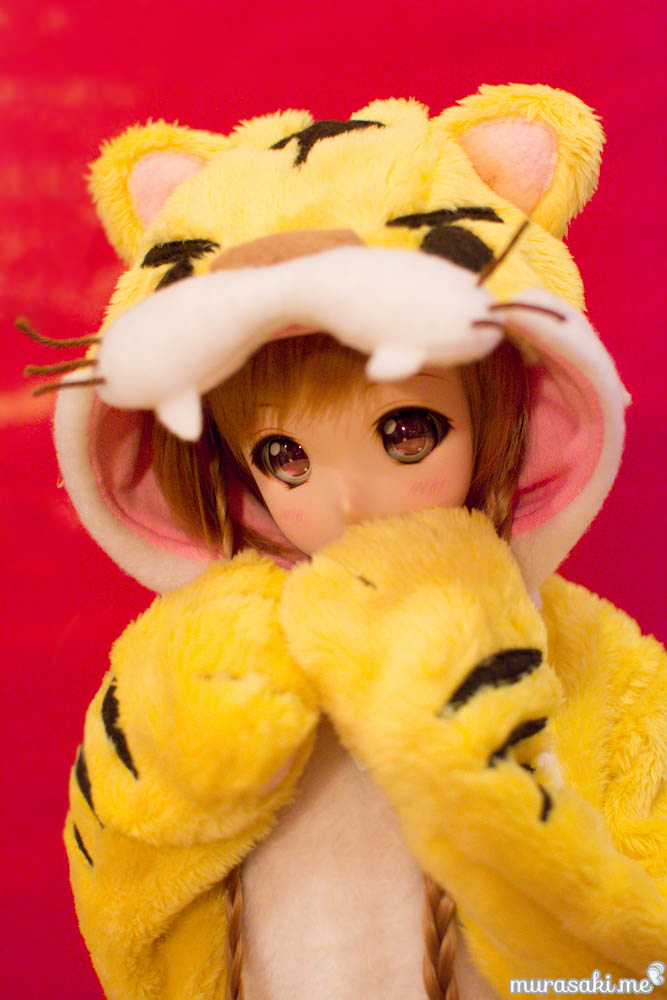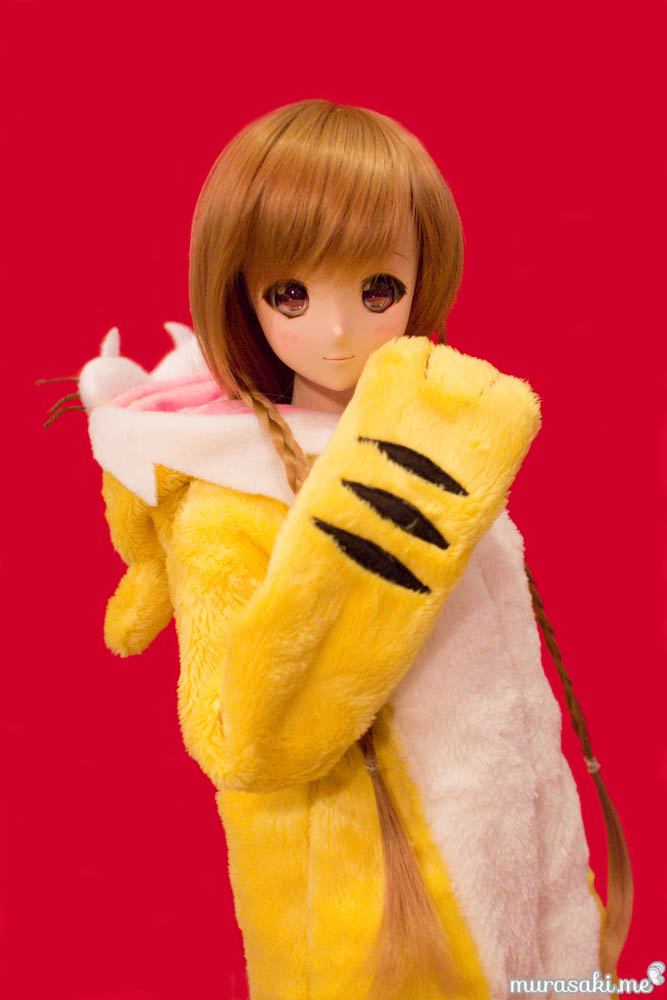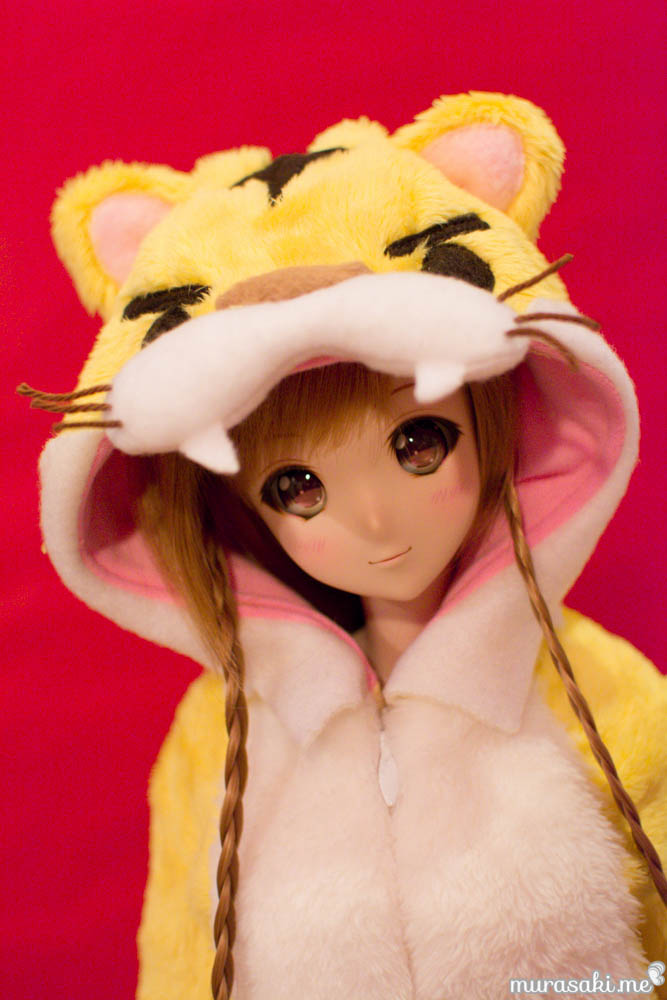 Gao! thanks for looking!