Hello!
This post comes in a bit late. I've recently attended my first Dolls and Party event in Barcelona, and I was so busy preparing things for it that I didn't had time to make pictures of the new sets I made >_< . This one here has a twin brother, a Charuca Gothic set in Pink which was sold at the event but I don't have much pictures of it. However, this one in lime green is available at my store in the "After event". Go t the Store –> Click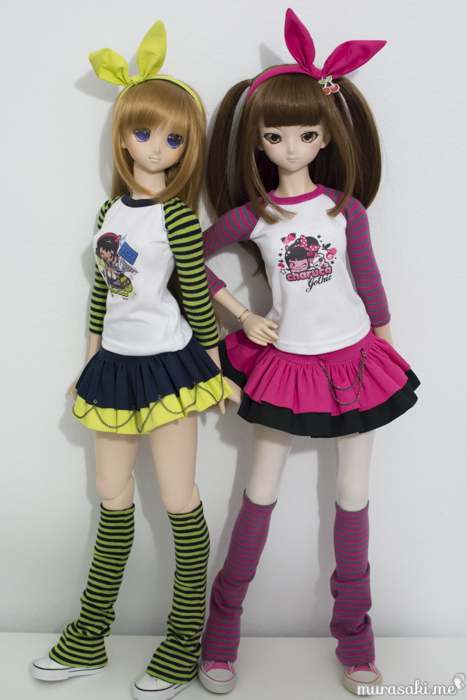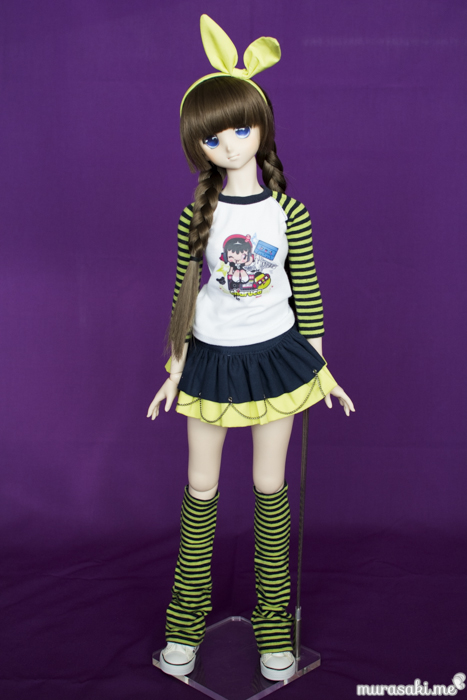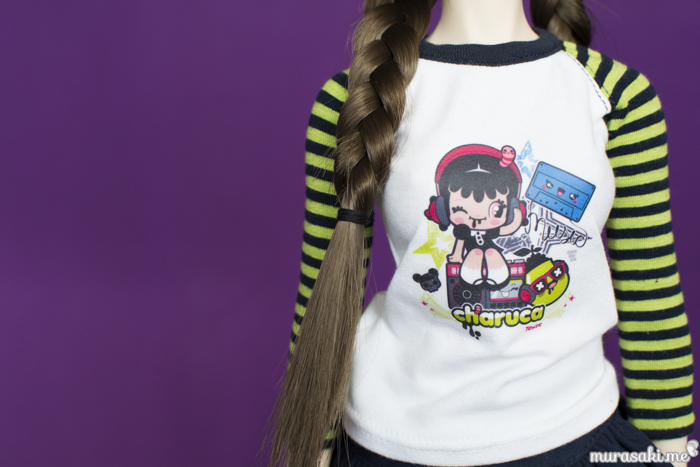 The shirt design is from Charuca  Toxic collection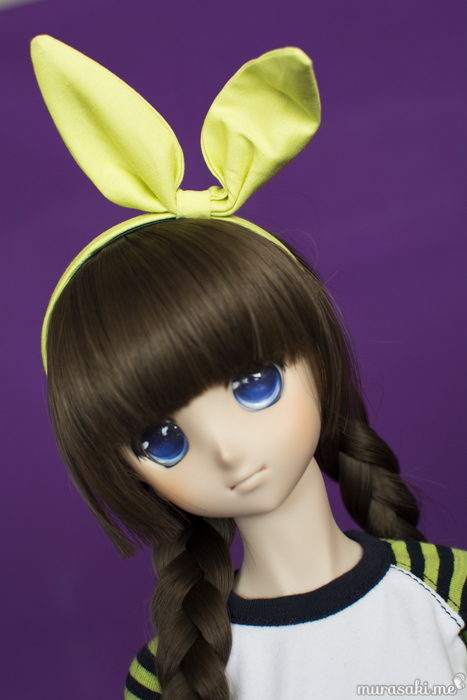 Cute lime green headband with a wire inside the ribbon to bend it if wanted.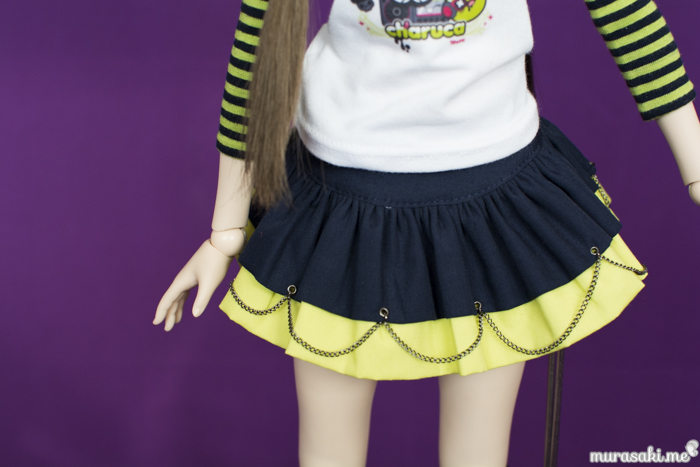 Skirt with chains attacked to add a bit of rock style to the set xD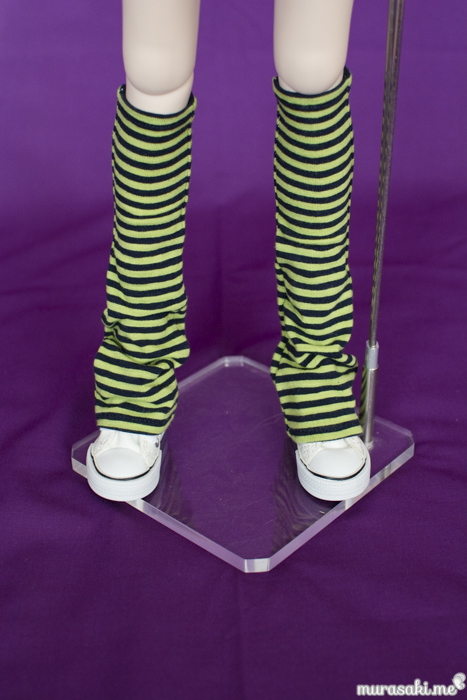 Leg warmers matching the shirt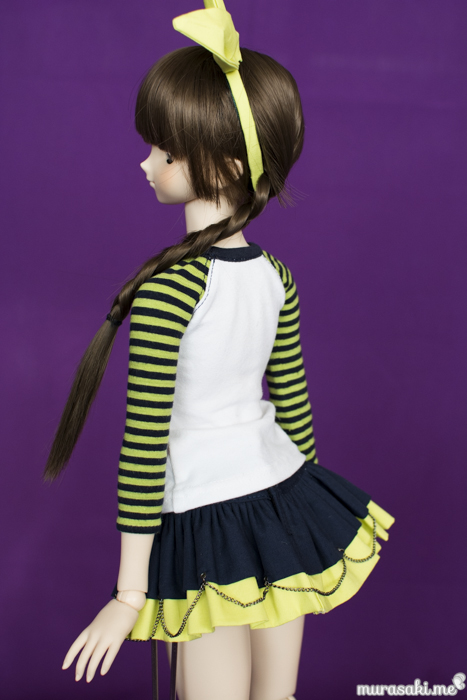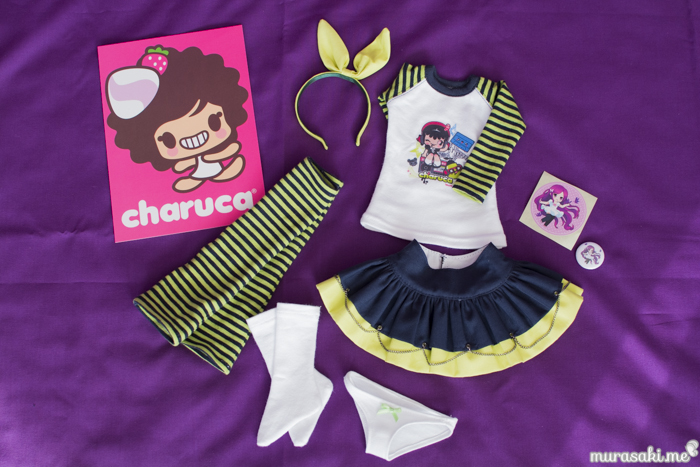 The set also includes a postcard signed by Charuca and some Murasaki.me goodies ^_^