Dollfie group photo!
My friend Uriko-chan came to visit and brought home some of her dolls, and we decided to take a group picture :3 I removed the sewing machines form the desk and used it to put all the girls there, they look so nice together!!! Still some are missing as we didn't have more bodies xD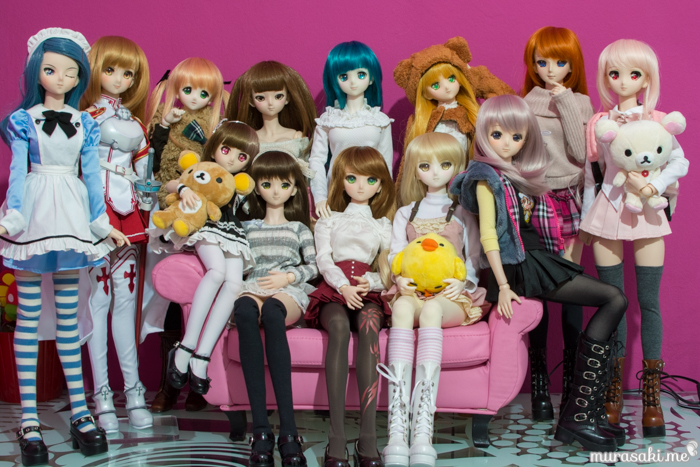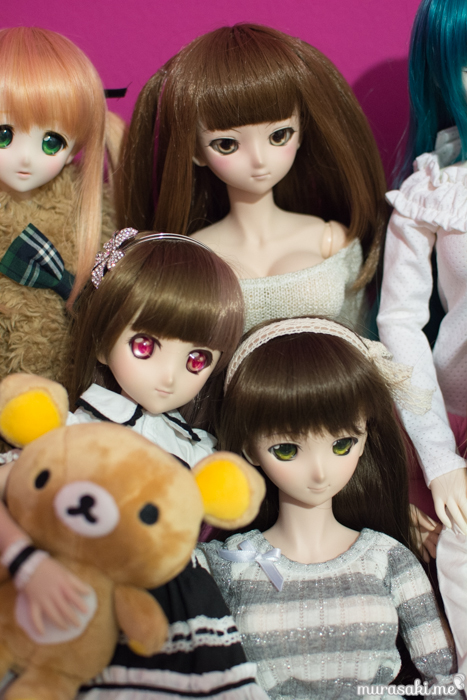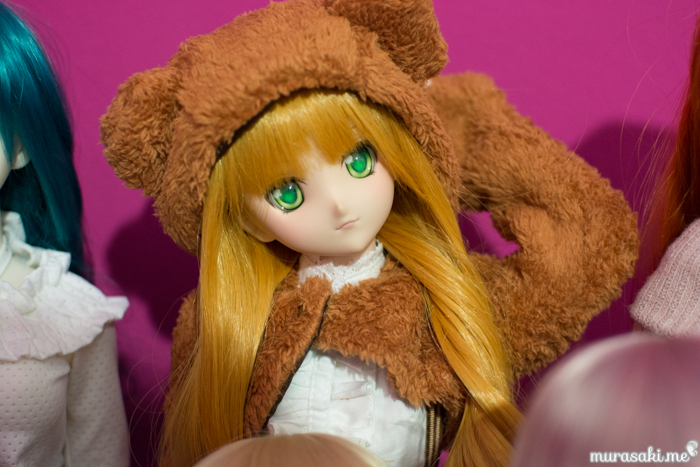 Lemon-chan, Uriko's Marisa, borrowing Fate-chan's wig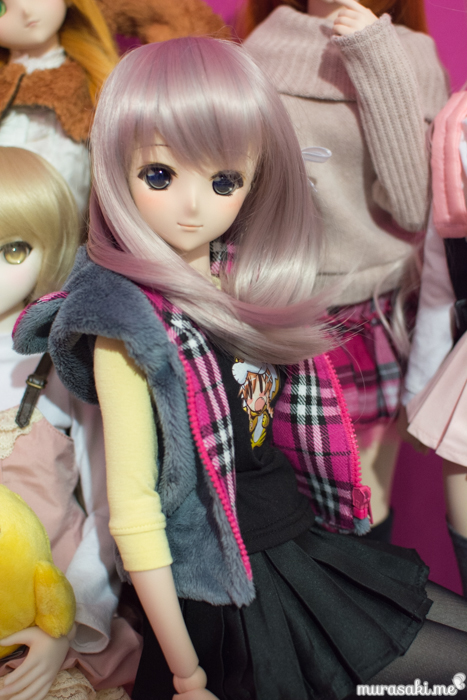 Yuuuukiiiii chaaaannnn <3 <3, this purple Miruya wig looks so nice on her.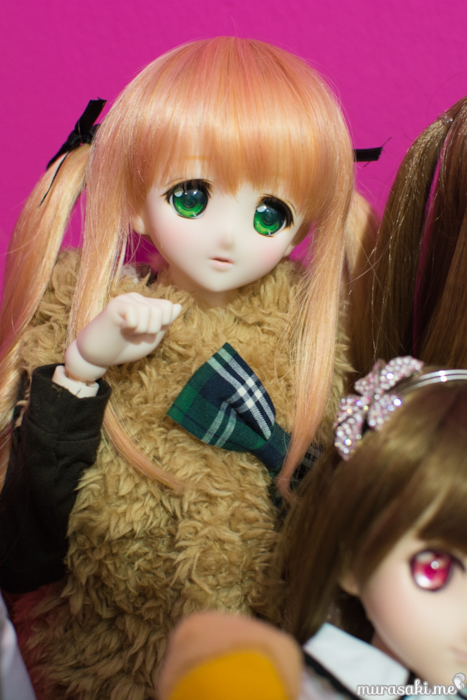 Kokoro-chan, uriko's Mariko student ver, I really liked her, she does look a bit sad, but sooo cute. She borrowed my peach volks twin tail wig :)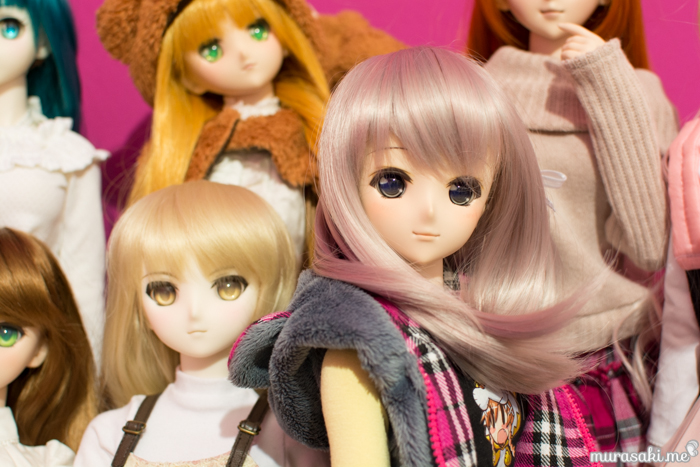 Again Yuki-chan :)))) I wish I could buy heeeeer!!!!